Get ready to play with purpose.
Building strong, healthy communities for both church and community members requires spending time forming and strengthening relationships. Strengthen your studies and groups by participating in exciting events and play for everyone.
"Whatever a person is like, I will try to find common ground with him, so he will let me tell him about Christ and let Christ save him."
1 Corinthians 9:22
Scrapbooking Class
All are welcome to work together in sharing ideas and possibilities through the avenue of scrapbooking.
First Friday of each month
Join Anytime, 6:30pm – 10:00pm
Ministry Leader: Paula Pierce (706.264.5841)
Senior Aerobics
Have fun with an exciting aerobic workout in the Backyard at the main campus designed specifically for senior adults.
Monday, Wednesday, and Friday
10:00am – 11:00am
"Covering His World"
Quilting with a Purpose
Come and join as we laugh, learn, and have fun piecing together.
First Thursday of each month
Join Anytime, 9:00am – 3:00pm
Ministry Leader: Sarah Bounds (423.715.5392)
---
Experience the Cherokee National Forest.
Camp Cherokee on Parksville Lake
Located in the Cherokee National Forest on Parksville Lake, Camp Cherokee is a 50-acre rustic setting with closed and open-air cabins, a large pavillion and dining hall, industrial kitchen and sports play areas.
A vision of former pastor Marvin Gibson and the First Baptist Cleveland church family, Camp Cherokee became a part of the church in 1977. It has become a dearly loved place for meeting with The Lord right in His creation.
Each year, Camp Cherokee hosts church groups from across the southeast for special events including family reunions and overnight stays. Camp Cherokee is a seasonal camp with availabilities between May and October.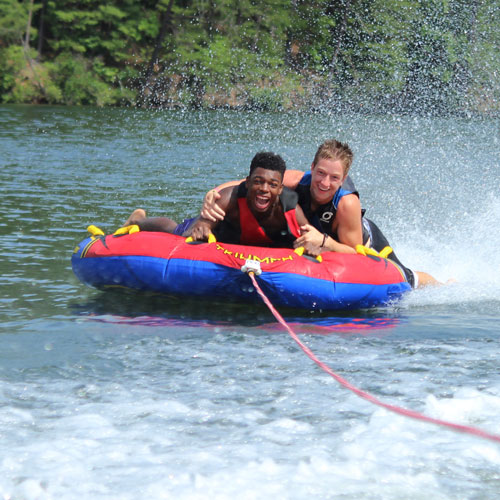 Come experience Camp Cherokee for yourself!
FBC members can stay overnight at Camp for free. Download the form below for more details.
Community members and/or large families can stay overnight or for the weekend for a fee. Download the form below for more details.
Large groups or churches can have private use of the camp facilities for the week or weekend. Download the form below for more details.
[tribe_events view="list" category="recreation"]
---
Discover your center for physical and spiritual well-being.
The Family Life Center is the home base of activities for the entire family. Sitting on 40+ acres directly across the street from the Main Campus, the Family Life Center features play fields, exercise rooms, a gymnasium, and rentable equipment.
423.472.6222
---
Fitness & Exercise Room

Get an annual membership to the Family Life Center Fitness Room at lower rates than most gym memberships and with the additional benefits of exercising in a positive Christian environment. See Rates and Download Forms

Outdoor Pool & Swimming Lessons

Enjoy the outdoor pool during the hottest months, May 28 through September 5, with an easy and inexpensive pool membership, or schedule swimming lessons for your children during June and July. Swimming lessons during the May 28, 2018 – July 29, 2018 season are Monday to Friday, 9am–11am and 5pm–6pm with private lessons at 7:30am–8:30am. Get in touch and get a pool membership!

Sporting Leagues

Experience teamwork and competition in one of the available church sporting leagues for adults and kids! Leagues are available for basketball, soccer, softball, indoor volleyball, and pick-up flag football.

Facility & Equipment Rental

The gym, pool, and fields are available to use for personal events such as birthday parties, corporate gatherings, and school events. Sporting equipment such as GPS units, mountain bikes, and even large charcoal grills are available for rental. Download Rental Information Packet