The Phase 2 preview reflects the original vision of the 2008 master plan with updates to building orientation and new features to place greater focus on the cross, baptism, and every generation of people.
Layout, features, and interior design subject to change.
---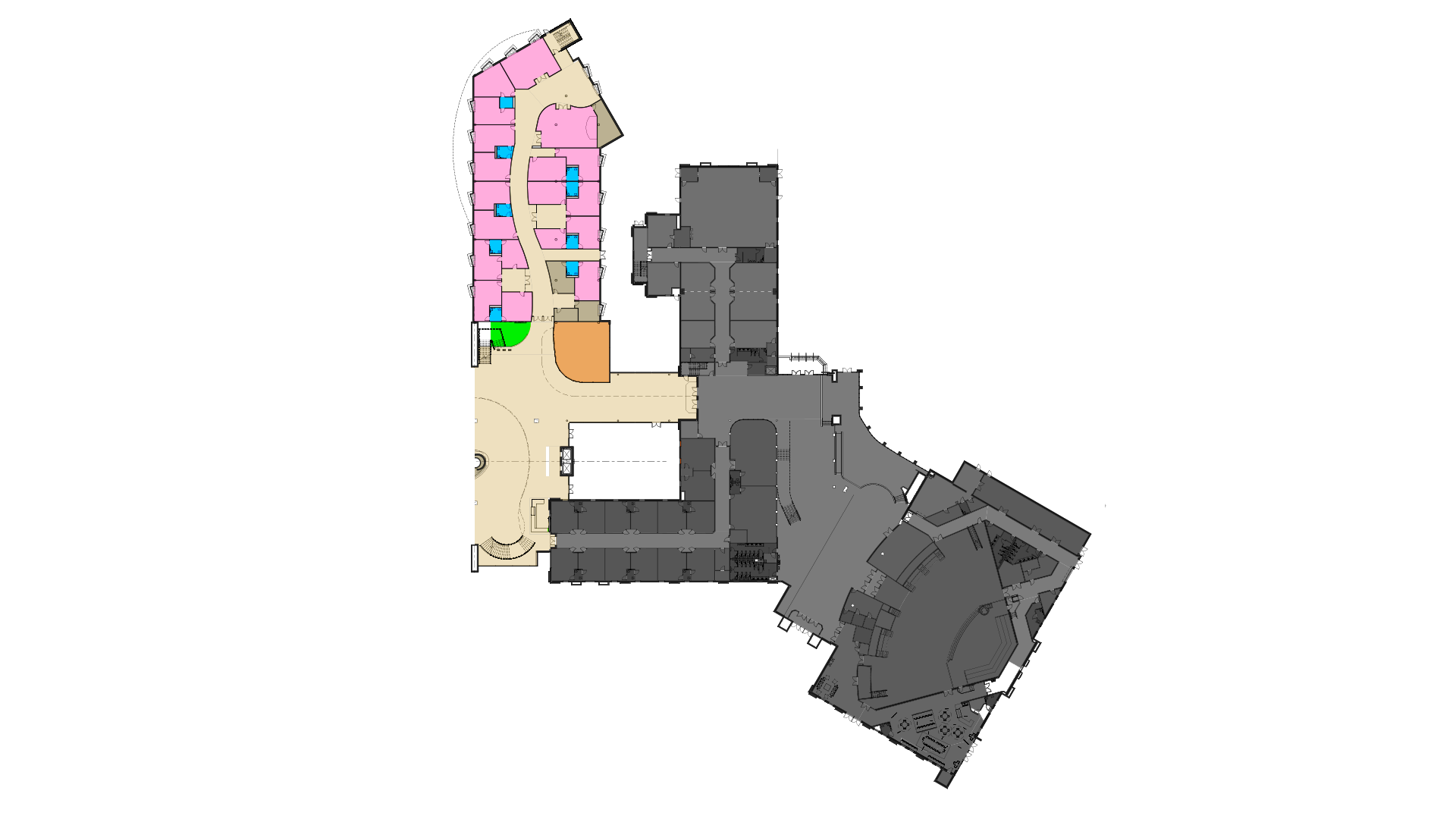 The greatly expanded Commons, with Café open throughout the week, will be a gathering space where people can meet in open or sitting areas on two levels. The Commons will also include dedicated guest reception space, a decision counseling & prayer room, and Resource Central.
One of the best features of the expanded Commons is fountain baptistery—which will be the centerpiece for the new space.  No matter which door you enter, the cross and the baptistry will be the focal point of the room.
The new 2,500 seat Worship Center will feature an expanded platform with a greater capacity for our choir & instrumentalists and will allow our family to be together on Sunday morning in two services, while continuing to maintain three small group hours.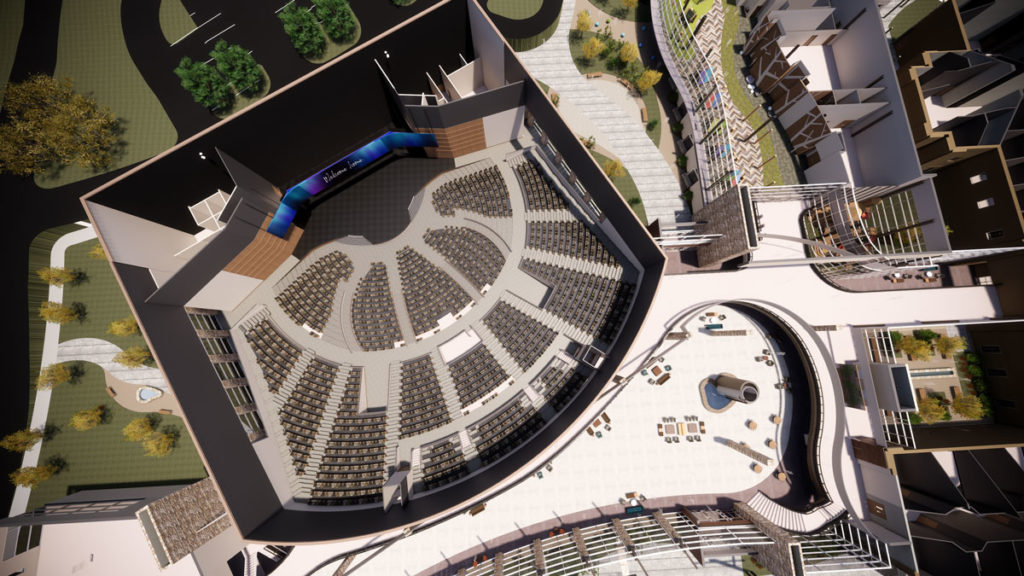 A top-down view of the new 2,500 seat Worship Center.
The adult education space will make use of the previous preschool ministry space– doubling available space for adult small groups.
The new kids building will feature an open concept floor plan for small groups but will also include age-specific worship venues that are designed just for kids. Ministry will take place on two levels with preschool ministry downstairs and elementary kids upstairs.
The new building will also include a preteen ministry space for 4th and 5th graders, a special needs facility, and an indoor playground open throughout the week.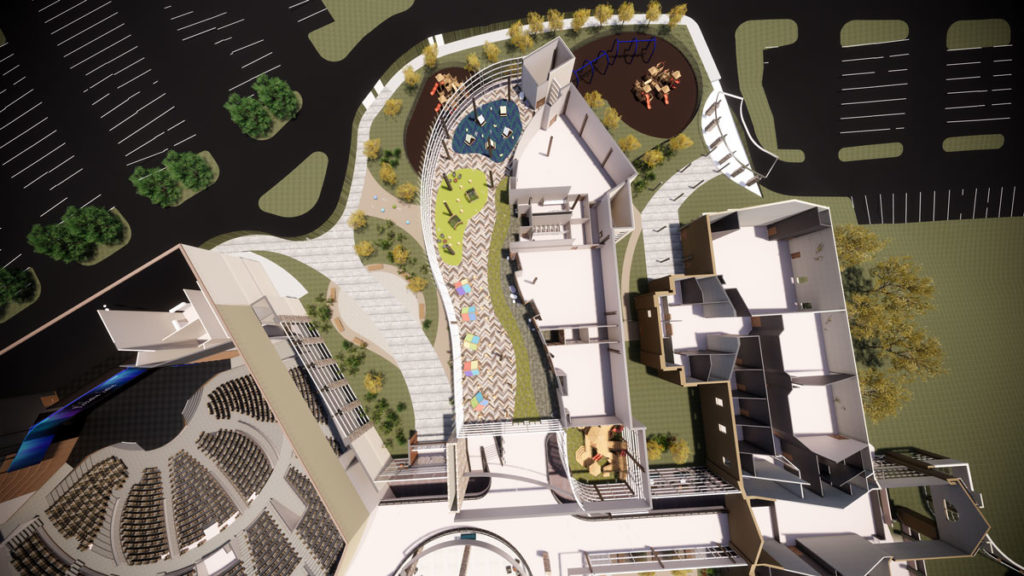 A top-down view of the new kids building and renovated senior adults wing.
Senior adults will be able to utilize the existing children's wing with renovated classrooms in an easy to access, central location on campus– bringing many back from off-site locations used since 2010. A dedicated parking lot and covered entrance will make the experience much better for senior adults.
Students will move from meeting at the YMCA on Sunday to meeting in the existing Worship Center (as originally intended in the 2008 plan). A revamped lobby space with entrance from the outside will improve the experience.
The existing Worship Center will remain a multi-use space for events, weddings, funerals, and overflow worship for Easter and Christmas but will be retrofitted in the future to become the home base for student ministry.
---